MC MINN COUNTY
View from Starr Mtn over looking Etowah & west toward the Cumberland Plateau.
Conasauga Creek valley at the foot of Starr Mtn. & the eastern edge of the Appalachain Mtns. site of Cherokee Indian Conasauga village and a part of 'Long Savannah'. all photos by JG Reece, web host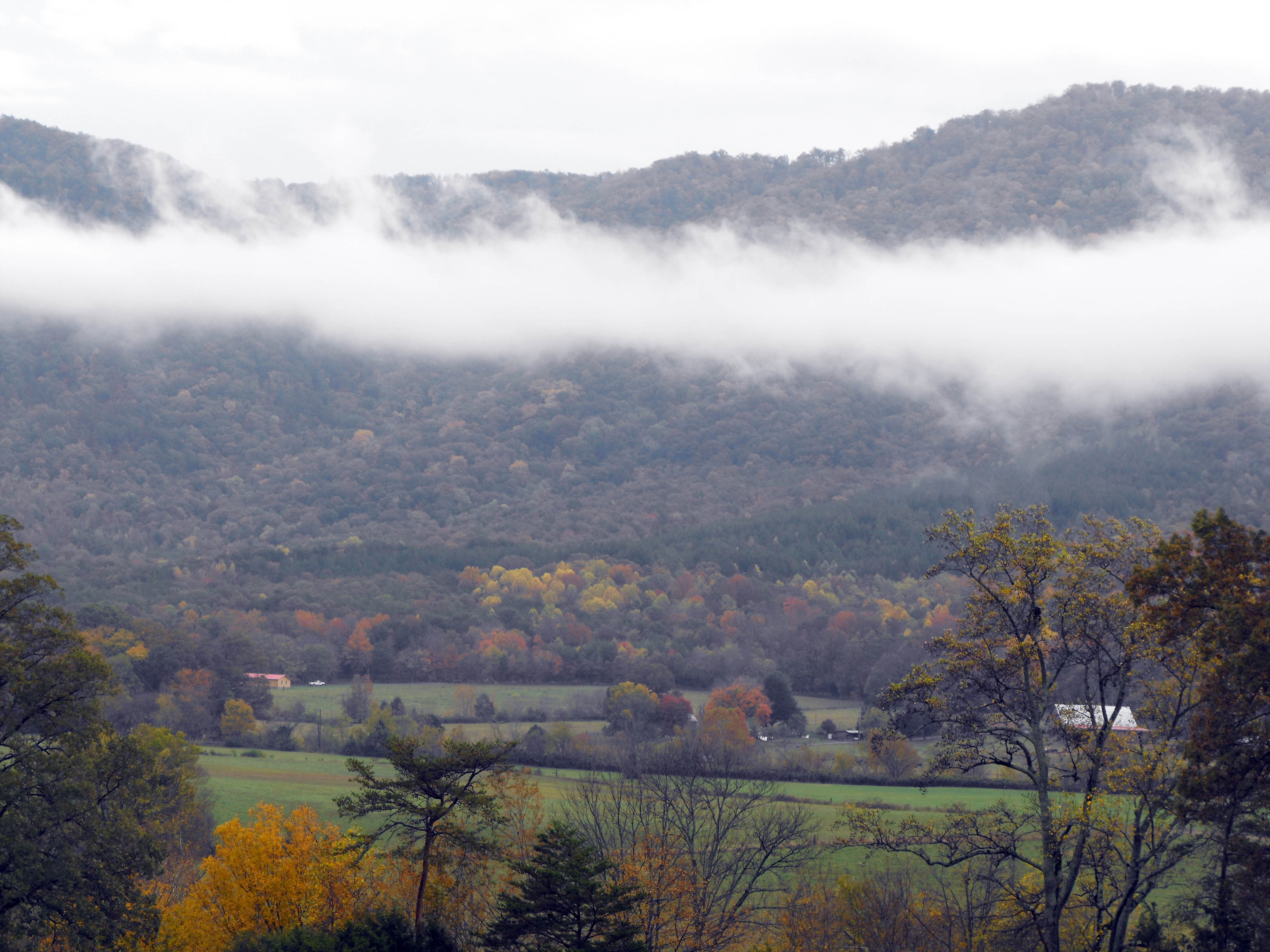 McMinn County, Tennessee lies on the eastern edge of the southern Appalachian Mountains and the Cherokee National Forest.
E.G. Fisher Library has a well supplied genealogy and history section, www.fisherlibrary.org is the web site. They are affiliated with Fort Loudon Regional Library at www.fortloudon.org They have Bible records that aren't available anywhere else. They have excellent sets of books on the Civil War rosters as well as others & a well supplied microfilm library. They also have copies of the original 1836 tax accessments on the shelf as well as assorted books from other counties. They do not have a historian or archivist on staff but they are very helpful. Their hours and materials are posted on the web site.
The Historical Society is staffed by volunteers so the hours are sometimes erratic. Be sure to call before going there. They have a small library on their shelves and are located in the basement of the courthouse in Athens. Some of the county records are available there. The county and circuit court record minute books are on their shelves as well as the marriages. Marriages are available beginning in 1838 to the present day. There are a few available from 1820 to 1838 but not all. Some of the earliest tax records are in the county court minute books. There is only one book that records the tax records from 1829 to 1832. That is in their archives. The 1836 original tax list is not in the archives but the book with the list is. Other tax records before the mid 1870's are lost. There are also some books available such as marriages and cemetery records. They have several large notebooks of the Works Progress Administration Tombstone Records done in 1838. Some of the loose court records are there but unavailable.
The Chancery Court records are available via the chancery court office also in the basement. You'll also want to check with them before going since they aren't able to provide service for anyone on court days.
Sites to help you are: